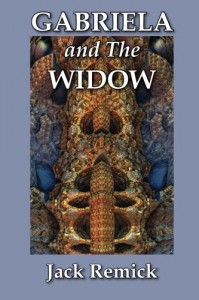 What were your overall thoughts about the book? Quite possibly, this is the best story I've been told in a long time. The author spun a marvelous, entertaining story based on the life of a single young woman who wanted to be accepted.
What do you think the author was trying to accomplish with this novel? He wanted to highlight how some women are treated, in my opinion. At first, you think the story is an exaggeration but as Gabriela's story sinks in it is easy to imagine the low status given to women by men crave for power.
Who was your favorite character? Gabriela was a determined character and reminded me of Hester Prynne from The Scarlett Letter. There are many layers to her which you can't really appreciate all at once but one way or another, this is a character who will touch your heart.
Disclosure - As a Quality Reads Book Club member, I received a free copy of this book from the author via Orangeberry Book Tours in exchange for my honest review.